OUR STORY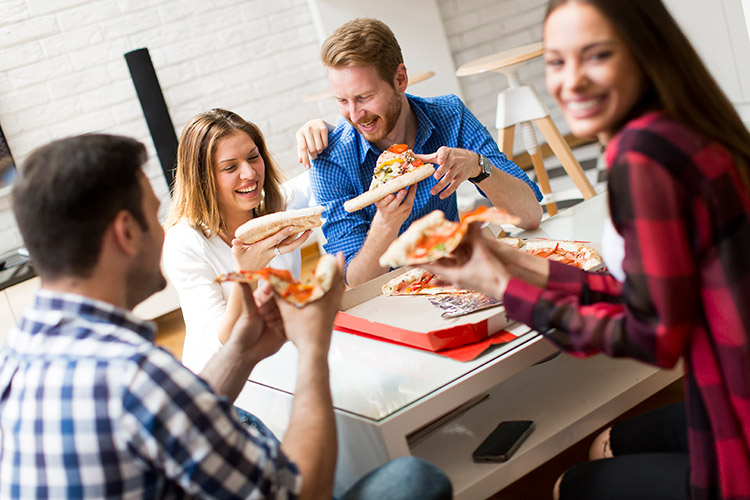 Family, friends and good times have always gone together, and nothing brings people together quite the same way as sharing a great tasting pizza… made fresh daily!
Since our inception in 1989, Canadian 2 for 1 Pizza has been invited to everyday dinners and special celebrations for one simple reason – our pizza just adds to your enjoyment!
In pursuing our mission of "helping make the good times better", we have become one of Western Canada's largest and most successful pizza chains, with hundreds of thousands of satisfied customers over the past nearly three decades.
Whether you want to order from our monthly flyer, or from our menu of specialty pizzas, or you want to mix and match your own combinations, we have several Canadian 2 for 1 Pizza franchise locations across Western Canada to serve you.
OUR SIMPLE THANK YOU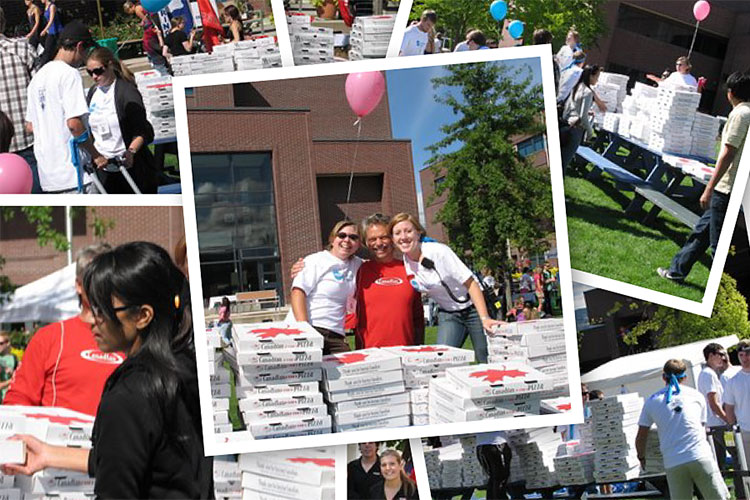 Giving a little support back to the communities which support us is important to us. If you see us at your community events – we're simply there helping make the good times better.
Canadian 2 for 1 Pizza helped sponsor the Orientation Day Activities at UBC Okanagan by delivering 600 pizzas! It took many hands and even some carts to make that happen. The students were thrilled to enjoy the great pizzas and fun atmosphere.
Follow us on social media
Subscribe to our mailing list
for specials and hot deals
©2017 Canadian 2 for 1 Pizza. All rights reserved.